Bella Brows is a beauty specialist studio that focuses on a pure approach to beauty by simply enhancing clients natural features. Founder Isabella believes in keeping it simple with a fresh take on the over plucked, over drawn and over tinted brow. The visual identity was designed to harmonise with this approach using warm hues, soft textures and minimalism.
Branding, Marketing, Identity Design.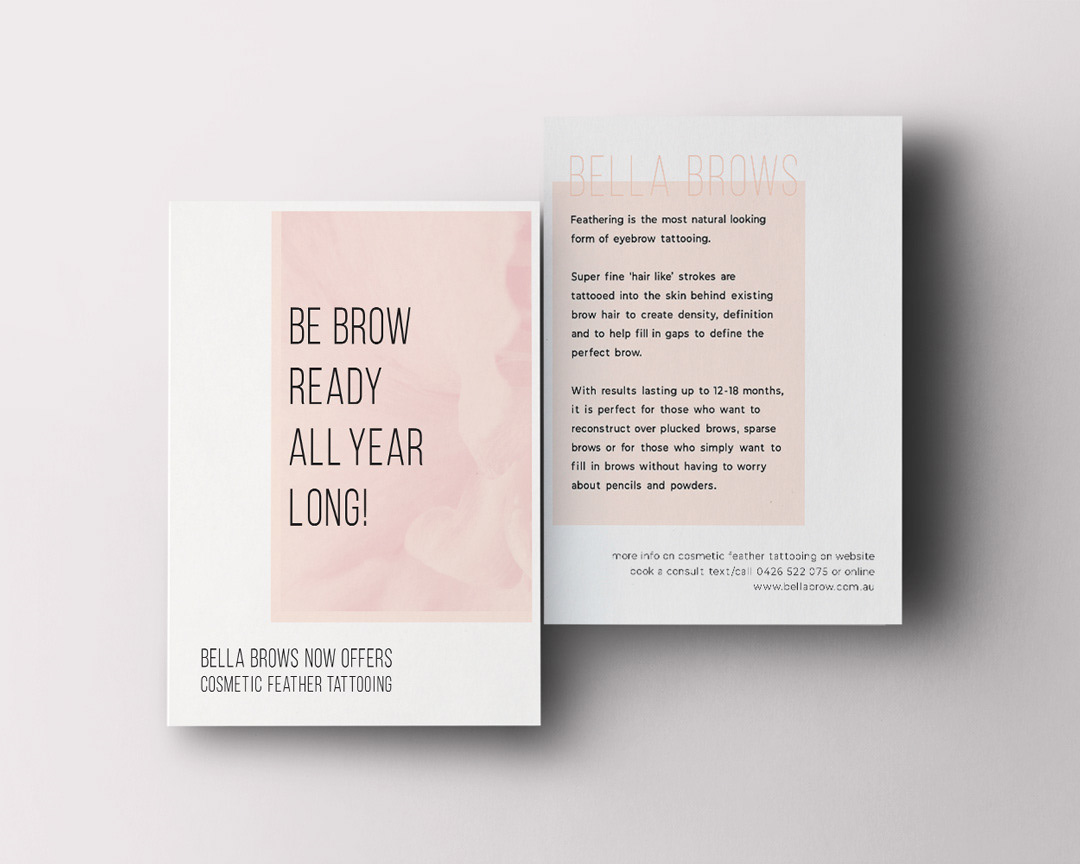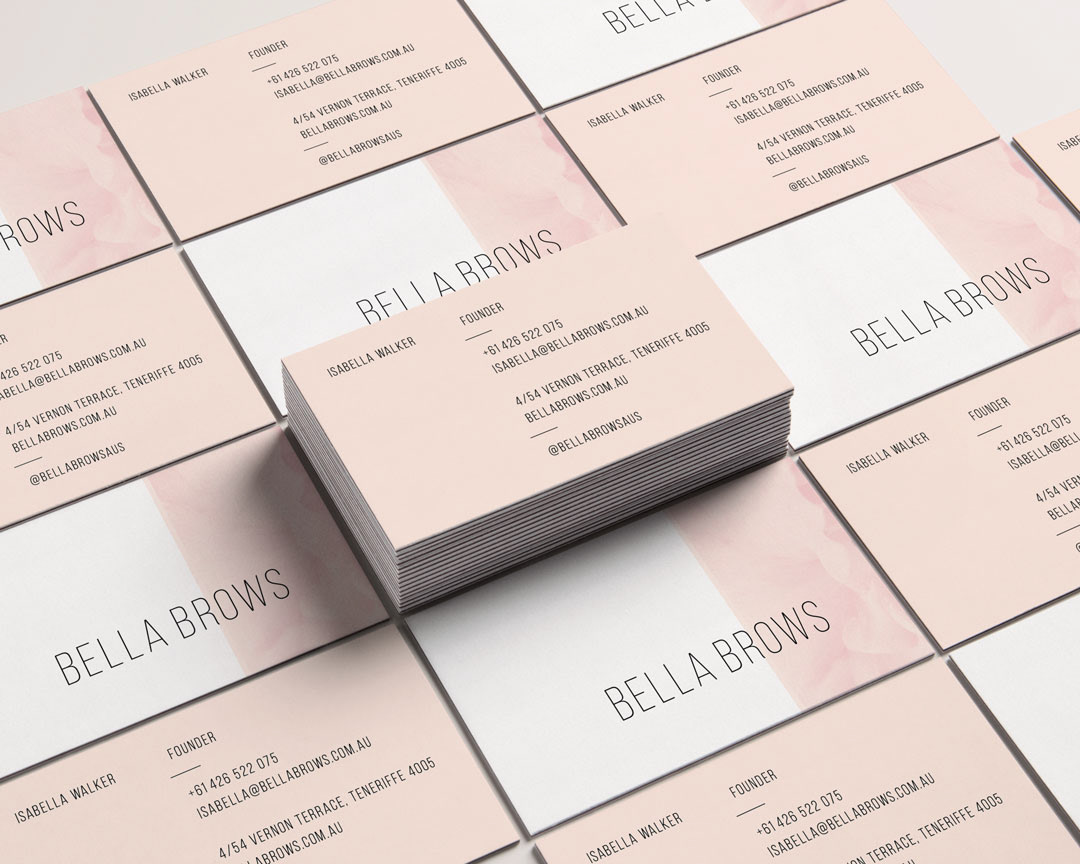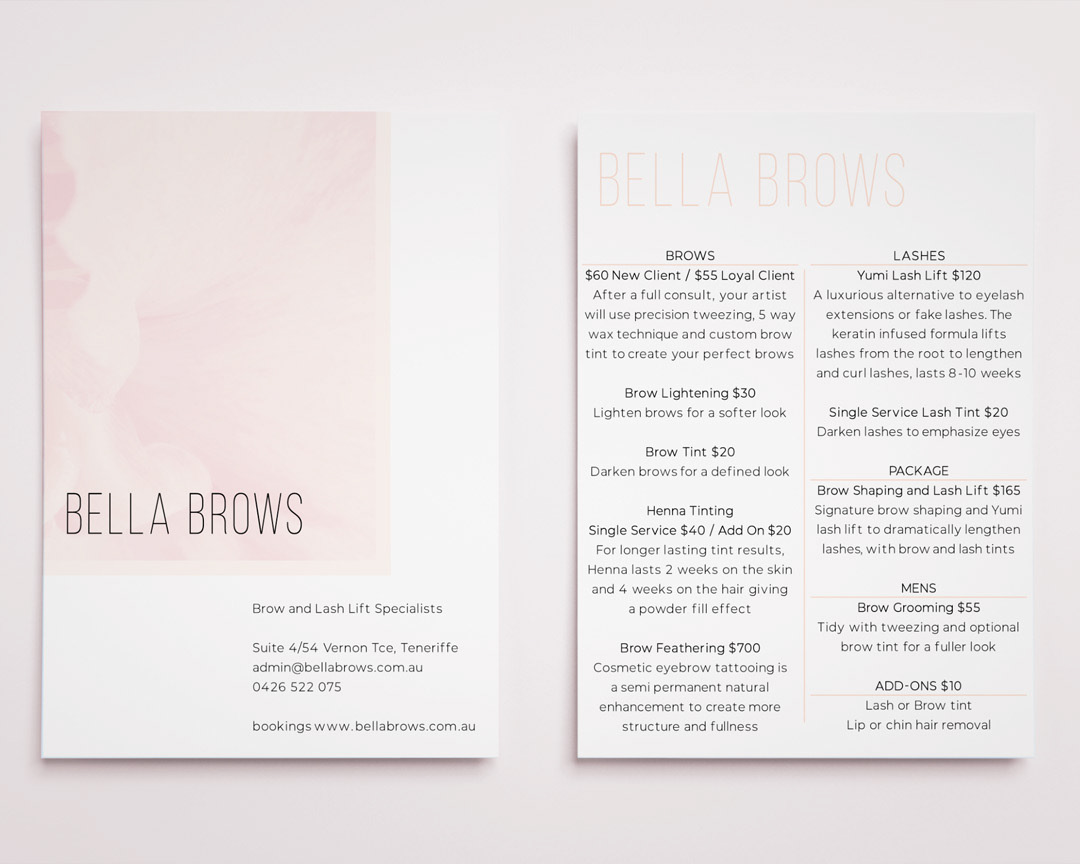 Tash worked collectively with me to create my logo and branding for two seperate businesses as well as updating a website I originally tried to do myself. 
I should have just gone with Tash from the beginning! 
Isabella Walker - Founder